Salvation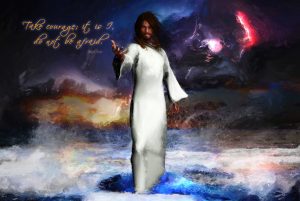 Sin has separated us all from God, and only through Jesus Christ can we be reconciled to God. Jesus Christ is both God and Man. He was conceived by the Holy Spirit and born of the virgin Mary. He led a sinless life, took all our sins upon Himself, died and rose again. Today, He is seated at the right hand of the Father as our High Priest and Mediator.
Salvation is the gift of God to man. This gift is effected by grace through faith in Jesus Christ and it results in works pleasing to God. God wants to transform, heal and prosper us, so that we can live blessed and victorious lives that will impact and help others.
What must I do?
Believe in Jesus Christ
For I am not ashamed of this Good News about Christ. It is the power of God at work, saving everyone who believes – Romans 1:16
For God loved the world so much that he gave his one and only Son, so that everyone who believes in him will not perish but have eternal life. – John 3:16
Turn from your sins
Don't you see how wonderfully kind, tolerant, and patient God is with you? Does this mean nothing to you? Can't you see that his kindness is intended to turn you from your sin? – Romans 2:4
Confess faith in Christ as Lord
If you confess with your mouth that Jesus is Lord and believe in your heart that God raised him from the dead, you will be saved. For it is by believing in your heart that you are made right with God, and it is by confessing with your mouth that you are saved. – Romans 10:9-10
Be baptized into Christ
Or have you forgotten that when we were joined with Christ Jesus in baptism, we joined him in his death? For we died and were buried with Christ by baptism. And just as Christ was raised from the dead by the glorious power of the Father, now we also may live new lives. Since we have been united with him in his death, we will also be raised to life as he was. – Romans 6:3-5
Be faithful to Christ
Well then, should we keep on sinning so that God can show us more and more of his wonderful grace? Of course not! Since we have died to sin, how can we continue to live in it? – Romans 6:1-2
We know that our old sinful selves were crucified with Christ so that sin might lose its power in our lives. We are no longer slaves to sin. – Romans 6:6
And so, dear brothers and sisters, I plead with you to give your bodies to God because of all he has done for you. Let them be a living and holy sacrifice—the kind he will find acceptable. This is truly the way to worship him. – Romans 12:1
How do I do it?
Pray something like this:
"I understand that I am a sinner saved only by God's mercy and grace and by Jesus' blood. Heavenly Father, I believe that Jesus died for me and you raised him up from the dead. I turn away from my sins and ask Jesus to come into my heart and become Lord of my life.
I thank you, Lord Jesus, that I am a new creation in you. You took away my sin and gave me the right to be in the family of God. I fully commit my life to you and developing a relationship with you. Thank you, Lord, for saving me and giving me a future and a hope."
Now what?
Congratulations and welcome to the family of God! Did you know that God's Word says there is "rejoicing in the presence of the angels of God" right now because of your decision (Luke 15:10)? It's a big deal!
What's next? Learn more about this new heavenly family you just joined. Find a good Bible translation that you're comfortable reading. There are many good modern English translations to get you started (New Living Translation, New International Version, English Standard Version, and many, many more.)
Don't make it into a religious exercise. The Bible is God's love letter to his children. Learn what your heavenly Father wants to say to you. (I recommend starting in the New Testament with Romans and Galatians.)
Find a local church where you can worship with your new family and can continually feed the new spirit inside you.
Most importantly, spend time building a relationship with Father God. Talk to him just like you would your best friend and listen for him to respond. He is eagerly waiting to speak to his newest child!