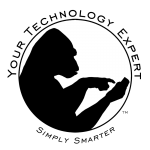 Your Technology Expert was founded out of a need to combine web application development and business systems analysis. As an entrepreneur, I run a diverse mix of businesses and realized that I could hire expert programmers, but they didn't understand how to apply my business systems.
You don't have to spend a fortune to have great custom software. While custom application development costs more than basic web design, it doesn't have to cost six figures and take a year for delivery.
Please visit www.YourTechnologyExpert.com for more information.
Industries
We have experience building applications, consulting, coaching, and mentoring in:
Real Estate
Travel
Energy Deregulation
Business Funding
New Construction
Land Development
Multi-Level Marketing
Sales Training
Publishing